Emergency incident rehabilitation, or firefighter rehab, is the care given to firefighters and other responders while they are performing their duties at an emergency scene.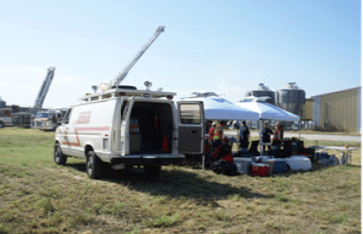 Rehab is designed to ensure that emergency workers either return to duty or to the station at the end of the incident safely.
It can prevent serious and life-threatening conditions such as:
Dehydration
Heat stress
Heat stroke
Heart attacks
In 2008, rehab recommendations became a requirement so that supplies, shelter, and medical monitoring occur where and when firefighters need it.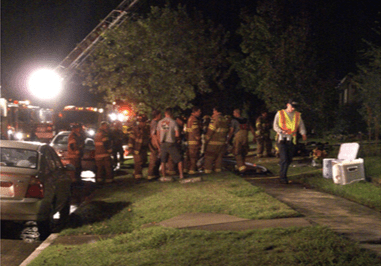 An effective rehab program includes:
Rest
Relief
Rehydration
Refueling
Rx (medical monitoring)
Restoration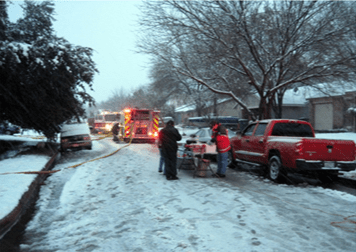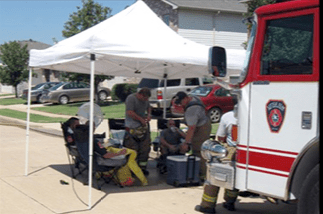 We respond to an average of 40 rehab requests in 10 cities each year.
At Little Elm Box 620 Support Company, we are committed to providing this essential rehab service to our area first responders.
Our members volunteer their time and skills to provide these services 24 hours a day, 7 days a week.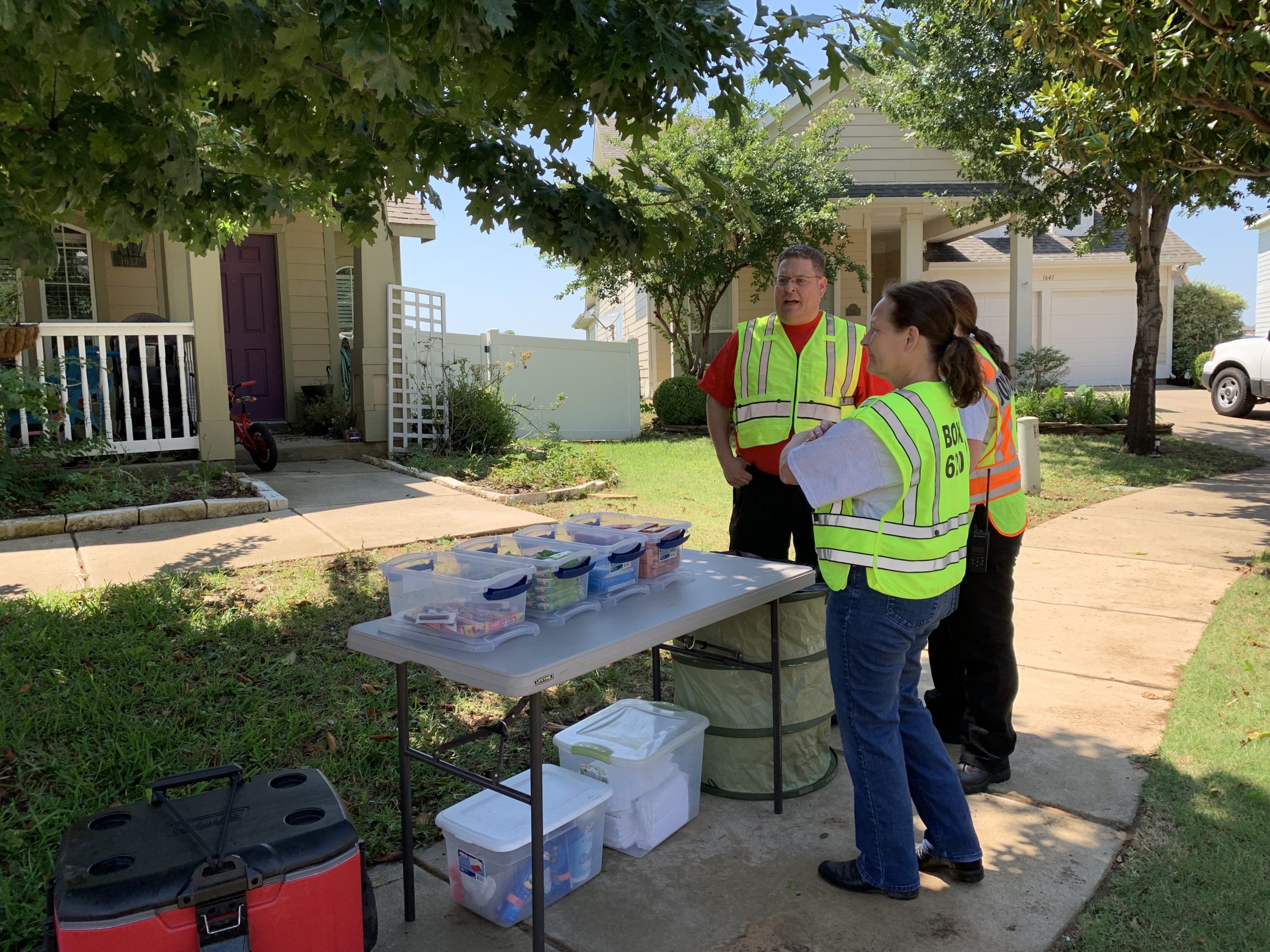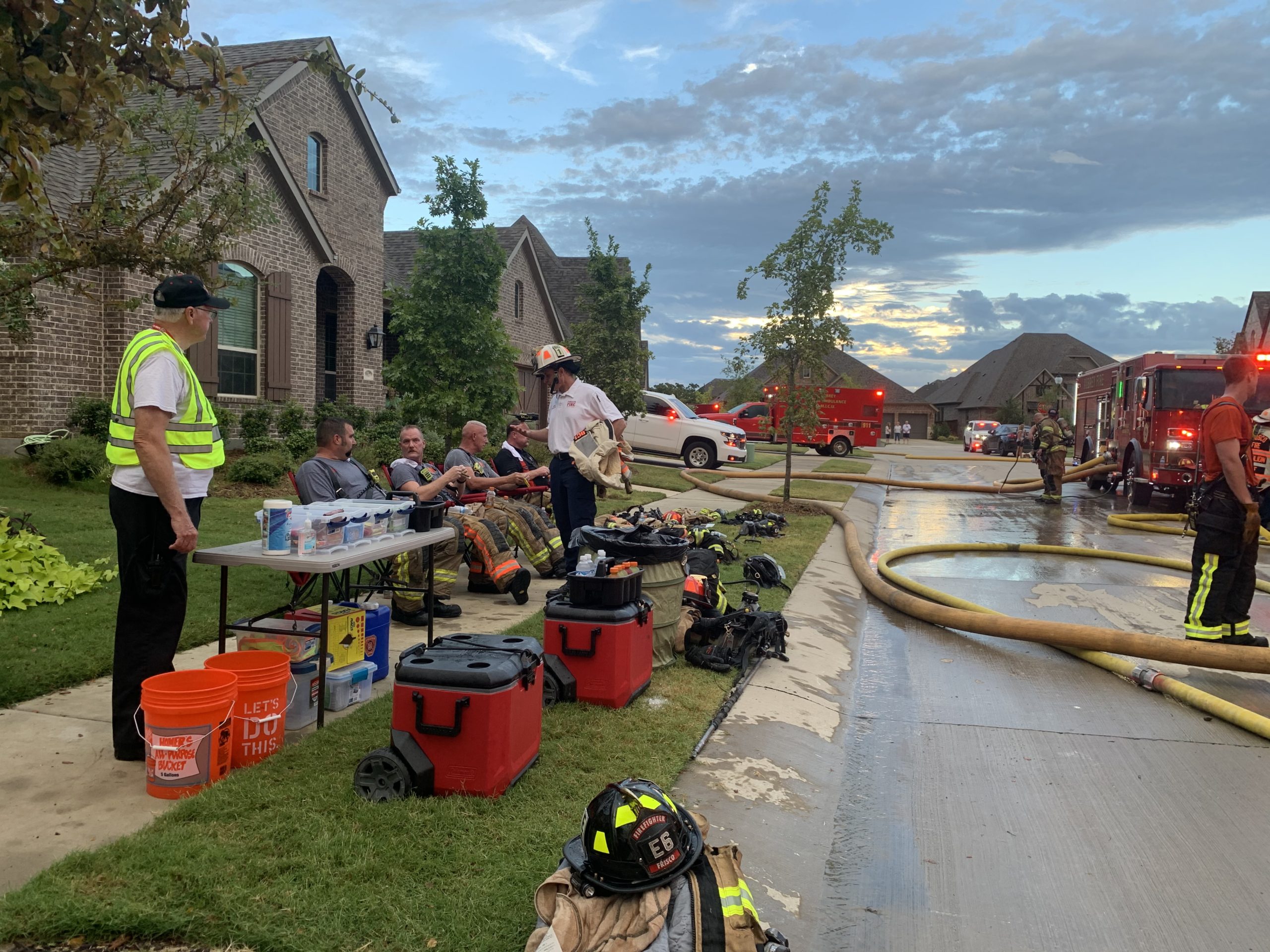 As an exempt organization as described in Section 501(c)(3) of the Internal Revenue Code, we rely on individual and corporate donations to provide this vital service to our first responders.
All funds raised go directly to providing safety, rehabilitation, and assistance to Denton County fire and police departments.
You can play a vital role
Please consider helping us to serve those who serve us all