The purpose of Little Elm Box 620 Support Company is to provide safety, rehabilitation and assistance to First Responders within Denton and Collin Counties.

We respond with fire, police, and other public safety departments to fires and prolonged service situations to provide rehydration, rest, and nourishment. In addition, we provide misting fans, cooling towels and special cooling chairs. The cooling chairs provide an effective means of lowering body temperature through hand and forearm immersion. Combined with resting and hydration, hand/forearm immersion is an effective way for First Responders to lower the impact of stress on their health and safety.
Box 620 members volunteer their time to provide these services 24 hours a day, 7 days a week. We monitor and are dispatched by the Denton County Sheriff's Office. Our services can also be requested directly by any emergency or other public safety department.
In addition to emergency responses, Box 620 participates in events, such as Little Elm Fire Department Open House, Little Elm Christmas on the Beach, Rotary's Breakfast with Santa, and various health & safety programs. We are also a member of the Little Elm Chamber of Commerce.
Box 620 relies on individual and corporate donations to exist. All funds raised go directly to providing safety, rehabilitation and assistance to Denton County Fire and Police Departments and their personnel.
Mission statement
Little Elm Box 620 Support Company is a non-profit organization providing rehabilitation, safety and assistance to the Fire and Police Departments within Denton County. We will also respond to areas outside of Denton County through mutual aid as defined by agreements through the Little Elm Fire Department and the Denton County Sheriff's Office. Services include responding to department calls to provide rest, rehydration, nourishment, and vital signs monitoring to ensure that the physical and mental condition of all Emergency Personnel (Fire, Police, and First Responders) involved in an emergency operation (emergency incident, training, etc) does not deteriorate to the point of affecting their own safety or any other person's safety.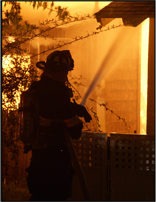 We organized in 2002 and incorporated in 2004 as a Texas non-profit 501(c)(3) with a single purpose in mind: To serve the emergency personnel who serve us every day.
According to the International Association of Fire Fighters (IAFF), half of all fire fatalities are cardiac or stress-related. Rehabilitation, also called fireground rehab, refers to the care given to firefighters and other responders while performing their duties at an emergency scene. Our rehab services include rehydration, nourishment, and rest for responders between assignments.
Ideally, rehabilitation should take place any time emergency operations pose a risk to departmental personnel. However, small departments, like those across Denton County, often cannot allocate resources for dedicated rehab staff and supplies.
As a solution to the need for formal rehab services, Box 620 was able and eager to serve. Each year, the organization has responded to an average of 40 calls per year, serving several towns across Denton and northern Collin County. Members are available 365 days a year and are dispatched by the Denton County Sheriff's Office when needed.
Originally, we responded to scenes in personal vehicles. In 2018, we received a donated retired ambulance, known as Rehab 2. This vehicle allows us to haul an extensive amount of equipment & supplies, along with 6 volunteers. Example of supplies used on scene include:
4 ice chests – 2 with ice/drinks, 2 with ice only
12 folding chairs and 2 cooling chairs
2 Canopies with weights
Nourishment (Protein Bars, Energy Bars, etc.)
2 misting fans (summer)/ 2 heaters (winter)
Collapsible Trashcans and trash bags
Tote of Clothing/Shoes
8 cases of Water and 6 cases of Gatorade
2 Coffee Pots (winter) along with Cups; Hot Chocolate; Coffee; etc.
Paper Towels
Misc. Supplies (varies based on needs/requests):

Bug Spray/Sunscreen
Phone Chargers
Hand Sanitizer
Rope/Tarps
You can play a vital role
Please consider helping us to serve those who serve us all